---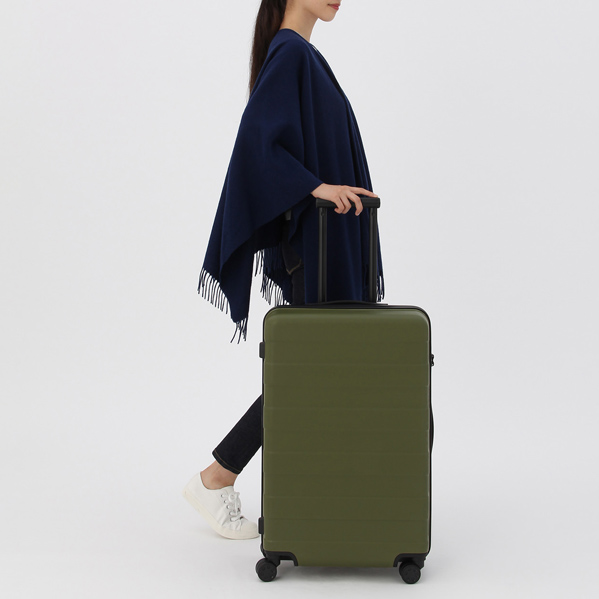 We are always seeking more improvements on our products. Starting from Spring 2017, Hard carry suitcases was renewed into the new design. The wheels are changes from single wheel into double layer wheels to reduce the noises when rolling on the road. The wheel lock was redesigned to be under the handle for easier reach and increased the storage space up to 2L.
Wheel Lock
Simple press the button near the handles to lock the wheels.
Adjustable Handle
The handle can freely adjust to the user's height.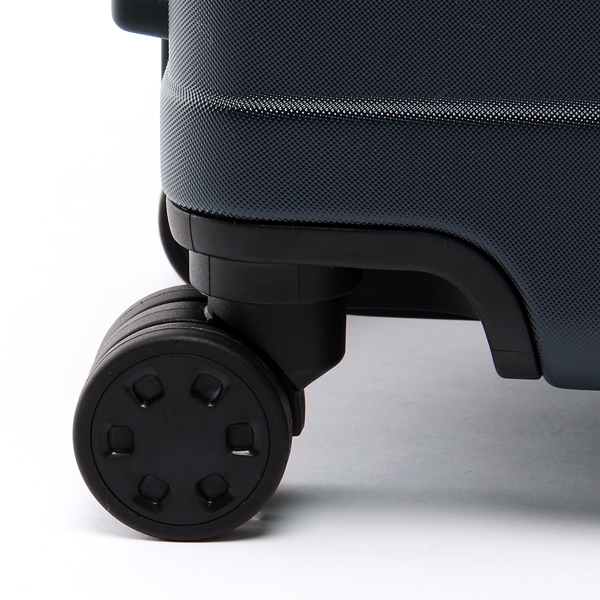 Noise Reduct Wheels
Renew designed wheels that are easier and quieter to roll。
Select Your Sizes
35L(3-4 Days) Approx.21.3"x14.6"x9.3"
62L(6-7 Days) Approx.27.6"x17.7"x9.6"
87L(8-9 Days) Approx.29.5"x19.1"x11.2"
---
For people who do not travel often, it might be a problem when the suitcase is taking up space in the room, or can't find the perfect place to store it away. With the concept of easy storage and space saving, a renewed designed soft carry allow you to flatten the suitcase and store it under bad, in the closet or other space.
Front Open Pocket
Front open pocket for small travel essentials.
Handle Pocket
Zipper pocket to put away handle and save more space.
Foldable Body
Flatten the suitcase and save spaces when not in use.
---
A neck cushion made of approximately 50 million micro-beads filling that fits with the shape of neck and head for better support. The cushion can also be used as a backrest, a footrest, or a side pillow...etc. The cover of the neck cushion can also be removed for washing.
---
The portable garment organizing cases help separate your clothes within the suitcase. The shape of the cases is designed to fit into Adjustable Handle Hard Carry to ensure maximum utilization of the spaces. It is made of light and thin paraglider materials which can be folded and store away easily when not in use.
---
The change of environment, long time travel or works, there are different reasons to cause the stress on our skin in our daily life, therefore it is very important to provide care for your skin. MUJI skincare series used natural soft water with the same pH level as tears as the foundation, based on individual's skin condition, there are four different series that can choose from.
⇨ Click here to shop
⇨ Click here to take the skincare quiz
---
Small pouches that separate the makeup essentials within one place at the same times prevent staining on other things in the bags. The polyester material is easy to clean and maintain, the perfect choice for organizing your pages.
---